St Ignatius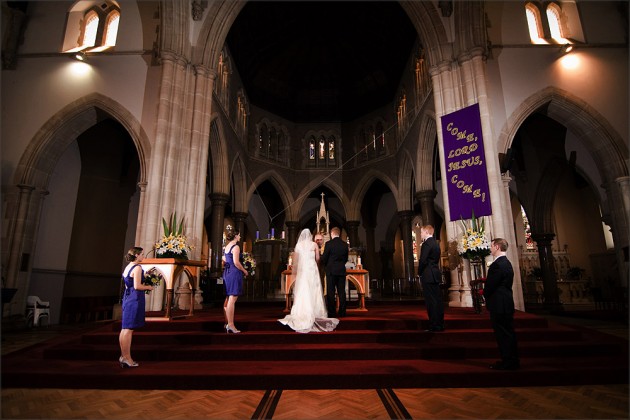 St Ignatius is a Richmond landmark and is a dream for wedding photographers and newly weds alike! Its majestic exterior of basalt and white Sydney stone is inspiring and makes for a beautiful location for a shoot. Couples choose St Ignatius for many reasons, not the least because of its size, prominence, beautiful gothic design from William Wardell and proud history within the Richmond and Melbourne Catholic community. Family ties, historic significance, and sheer beauty — St Ignatius is a queen of churches!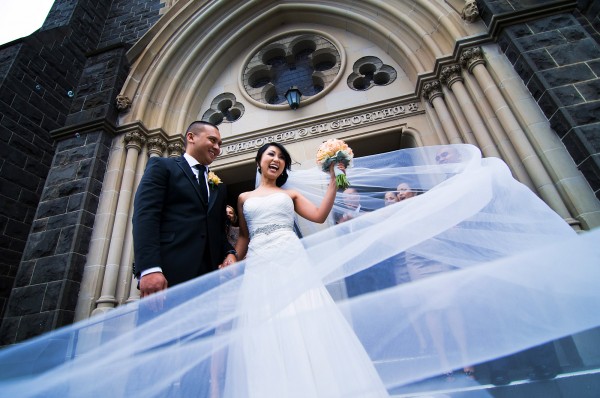 You can really feel the passion that went into the design and the construction of St Ignatius, sitting on Richmond Hill overlooking Church Street. The church was constructed in a French Gothic Revival style, which is notable for its rich and intricate exterior stone masonry, which means gorgeous light and shadow throughout the year, in any weather. The grounds are large, suitable for any number of wedding cars, and the grandest and most splendid affair — as we have seen the church can cater for 1000 guests!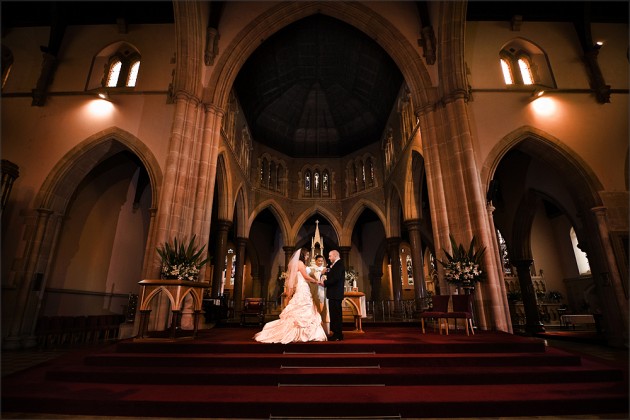 The adjoining presbytery is very beautiful, and there is no shortage of backdrops for romantic couple shots and bridal party and family photography. The nearby streetscape and lanes also offer plenty of variety, easily catering for romantic, historic, rustic, or gothic styles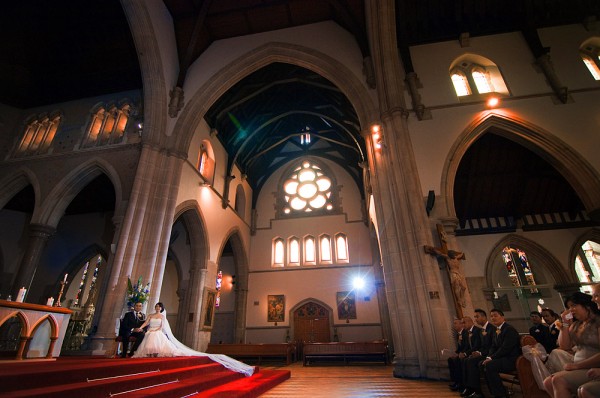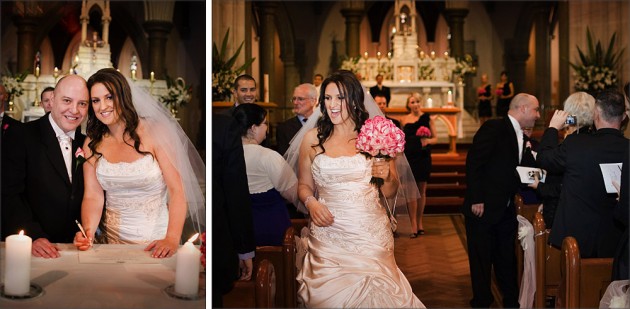 Built over many decades, the story of St Ignatius mirrors the hopes and intermittent fortunes of the Irish then Italian immigrants surrounding it — when the spire was completed in 1928, it was the tallest structure in Australia, soaring to 215 feet! Follow the link here to Serendipity's accompanying page on the history of St Ignatius for more inspiration and interesting facts.
At Serendipity we use a variety of on camera and off camera flash techniques to bring out the detail and majesty of the interior space, while not losing focus on the main actors, you. Being able to balance direct or indirect flash with the existing ambience offers the greatest potential for large crisp dramatic images that retain detail while still having a sense of the beautiful atmosphere and traditional values of St Ignatius. Your photography will be able to convey all the reasons you chose St Ignatius as the best venue for your ceremony. As well as that we partner the foundation of shooting with good, sensitive lighting, with a full scale RAW production system with full use of RAW conversion techniques, and then on top of that refine your church images with a series of grading, shaping and colouring steps using the density algorithms associated with 3 or 4 of the 6 colour channels hand rubbed in various parts of the image to increase drama and focus.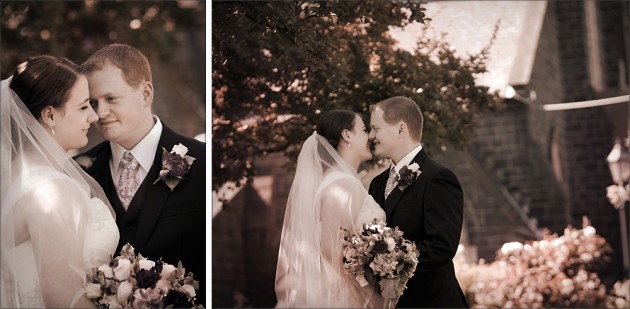 For Melbourne wedding photography it's hard to imagine a more romantic and iconic setting than St Ignatius. As one of Melbourne's most popular churches it pays to book in very early. Follow the link here to our page dedicated to the history of Richmond for even more inspiration.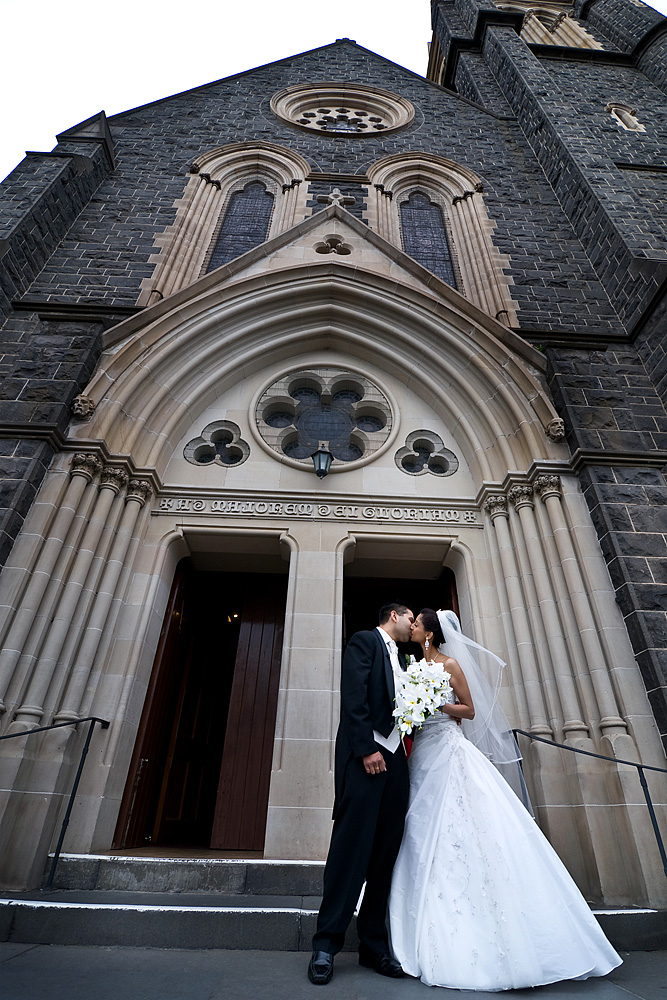 St Ignatius is also blessed with a gorgeous abundance of backdrops and photographic potentials around the main church building and surrounding streets. The grand trees in the church grounds provide romantic dappled light, which can be heightened exquisitely with sepia tones, a perfect complement to the bride's rosy glow.
At Serendipity Photography we love St Ignatius' spacious interior and the way the afternoon light falls through the stained glass windows. Melbourne is home to some of Australia's grandest churches and it's always a pleasure for us to work in these amazing locations.
\