St Catherine's Church
Located in East Malvern at 3B Epping St, St Catherine's is a popular choice for Greek Orthodox wedding ceremonies. The charming façade, with its vibrant red brick exterior, cast iron railings and gorgeous pair of spires, render it an attractive option for your special day. At Serendipity Photography we have many years of experience shooting at St Catherine's and highly recommend the church, for its lush Orthodox interior with splendid iconography and chandeliers. We thoroughly enjoy working with the beautiful detailing in the traditional interior. St Catherine's offers many possibilities for unusual angles, shooting down from above, or through the intricately curved brass fittings, or using the chandelier lights scattered on the reflective surfaces of the icons. The building offers an abundance of photo opportunities even before you make it inside. As you arrive take a look at the dappled light through the many trees in Epping Street and through the railings surrounding the church. These areas make beautiful backdrops. After the ceremony family and group photographs can be set against the brick façade, or more often in the nearby Central Park. At Serendipity we enjoy capturing those moments of joy and happiness as you come out of the church, with rice, confetti, sometime almonds being thrown to celebrate under the soft dappled light cast by the grand trees highlighting bride and groom.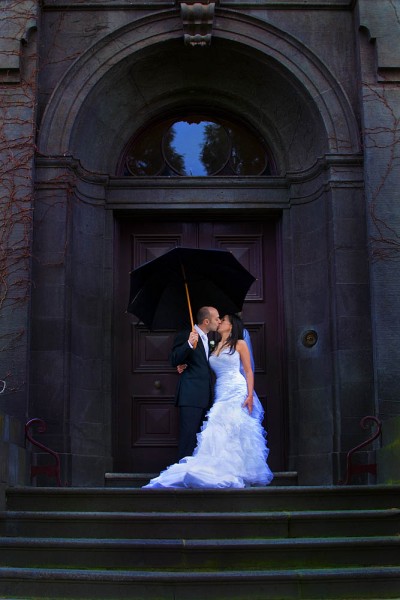 The atmospheric interior of St Catherine's makes it wonderful choice for ceremonies of all sizes, whether grand in scale or more intimate. Designed and constructed in 1921 by North and William architects, the rich history contained within the church's walls are still present today. Lovingly maintained details and period features include: elaborate window tracery, sweeping roofs, a deep soffited archway and flanking towers. We at Serendipity consider St Catherine's an excellent choice of venue for the elegant ceremonies, close to parks, gardens and other exceptional reception venues, St Catherine's is one of the most truly beautiful Greek Orthodox churches in the inner city, and well placed near attractive and convenient wedding location photography options. You can be confident your ceremony at St Catherine's will be captured expertly and beautifully, making it a day to remember.