St Ilija — Macedonian Orthodox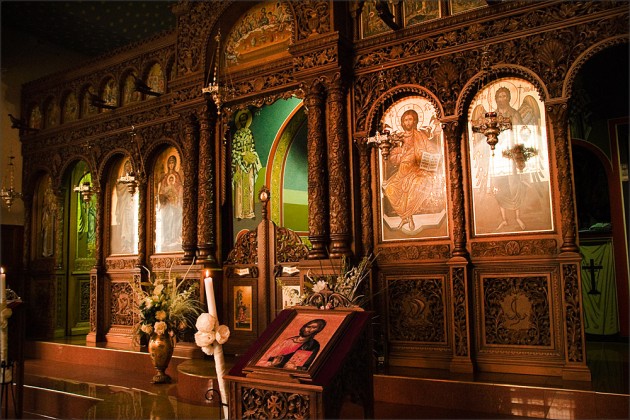 This much loved church in Melbourne's West is one of the best Macedonian Orthodox churches in the state of Victoria. Perfect for weddings, St Ilija is one of the busiest Macedonian Orthodox churches in Melbourne, because it's just so gorgeous! For this reason it is a good idea to book early to ensure that you get the date you're after. The church has a wonderful and welcoming atmosphere, showing the love and care that the congregation put into it on an ongoing basis.

The arching ceiling, depicting the starry night sky, and central dome are exquisitely decorated with incredible attention to detail. From the centre of the dome hangs a spectacularly grand chandelier that was recently renovated, giving the church distinction and majestic elegance. The huge chandelier boasts about 40 lights, sparkling amongst the golden curls and elaborate motifs, finishing with a hanging cross suspended from a central golden sphere. The lights from the chandelier light up the sacred icons depicted in the dome above, and illuminating the spectacular altar below.

The altar, at the rear of St Ilija covers the entire back wall of the church with intricate hand wood carving and a series of painted icons on an iconostasis. Every Orthodox church has an iconostasis before the alter. At St Ilija the iconostasis is one of the most spectacular features of the church, depicting Jesus, Mary, and(probably St Ilija). At the centre of the iconostasis is a door leading up the altar. Traditionally an iconostasis three doors, the central door (as seen at St Ilija) is called the "Holy Door" for the priest. The other two other doors are named "Deacon's Doors" and serve the altar boys and other guests.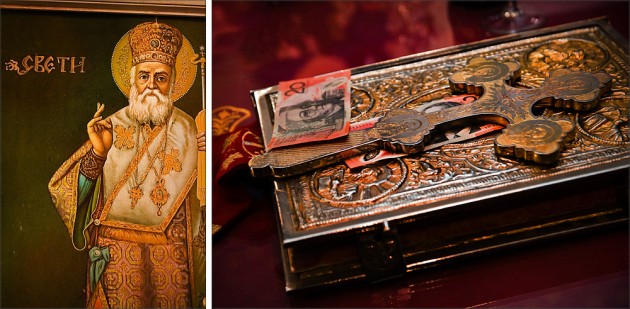 St Ilija, or St Elias, is a well celebrated saint in the Orthodox faith. St Ilija, for whom this wonderful church is known, is honoured for hearing God's voice, being taken to live in the desert by God and eating only food brought by ravens. He was a great believer in justice, fidelity and the freedom of the people. He is said to have ascended into straight into heaven.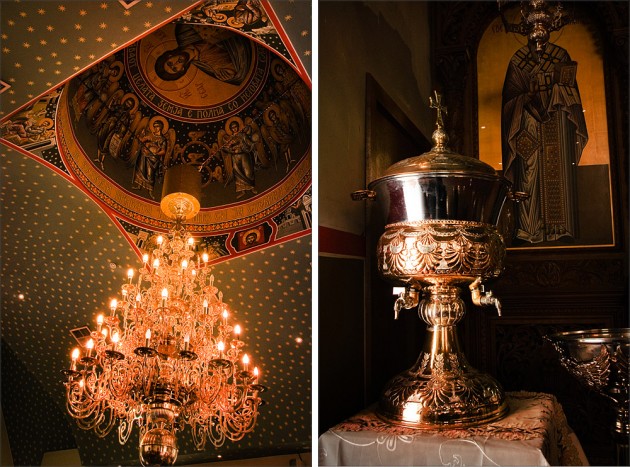 This church is a fantastic location for Macedonian Orthodox wedding ceremonies. St Ilija is full of stunning emblems, symbolic of the faith, with extremely beautiful carved motifs depicting vines, leaves and icons. St Ilija is one of the best churches of its type in Melbourne, and hosts huge numbers of Orthodox weddings. It forms a gorgeous backdrop for ceremony photographs, and Serendipity adores the cultural heritage and traditional customs performed against the spectacular architecture.
To see Serendipity's wonderful page on Macedonian Orthodox wedding ceremonies have a look at this link!