St. John The Forerunner and Baptist Greek Orthodox Church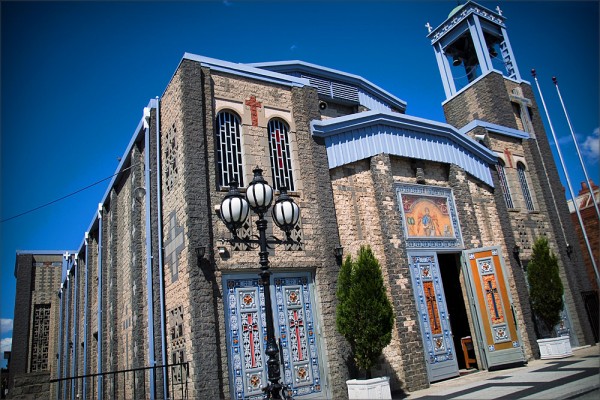 St. John The Forerunner and Baptist church on Lygon St in Carlton is a beautiful space for traditional Greek Orthodox ceremonies. At Serendipity Photography we really appreciate the very colourful and decorative exterior of the church. The doors have beautiful colours and form a great backdrop for those very festive photographs as you come out of your celebration to be greeted with showers of rice, almonds and general good cheer!

Colour and Atmosphere
St John the Forerunner, as the church is generally known, of course has a wonderful interior, chock full of icons, gilded carving, candles and stunning chandeleirs.

Greek Orthodox Ceremonies — Beauty and Significance
Couples choose the Orthodox ceremony for many reasons, to be part of the community, to have a gorgeous setting for their wedding, to create a foundation of meaning for their life together.

The richly decorated interior of St John the Forerunner creates a wonderful atmosphere, perfect for wedding ceremony photography.

At Serendipity, we love capturing all the special moments of Orthodox ceremony, from the entrance, being crowned right through to the circling the altar three times and then the congratulations. We love making beautiful spreads in your album with so much atmosphere and colour.

It could certainly be said that having your marriage ceremony at St John the Forerunner is very special,giving a venerable substance to the living history of Orthodoxy; the beautiful chandeliers cast the perfect light, the icons, gilding, all come together to weave a tapestry worthy of the vibrant community the church represents and celebrates.