St John's
Harmoniously combining rich history, striking architecture with a great central location, St John's in Toorak has long been a unique and beautiful setting for formal wedding ceremonies; often referred to in Melbourne as 'the wedding church'. Serendipity Photography continues to be inspired by the monumental Gothic style architecture of this breathtaking church, which offers a picturesque selection of photographic potential.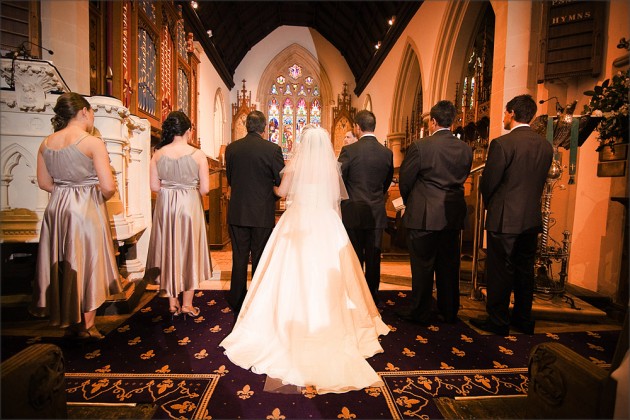 History of St John's
After a site for new church was purchased in the mid 19th century, plans soon went under way for the construction of what is today one of the true landmark churches in Melbourne. In 1859 famed architect William Wardell was invited to draw up designs for the church building. Wardell's deep admiration for 19th century English architecture is evident in the Neo — Gothic style which St John's demonstrates. The parish was unveiled in 1862, with the very first service led by Dr Bromby (the then Headmaster of Melbourne Grammar School). If only Serendipity had been around to capture the first wedding at St John's!
Luckily many of original features which have made the church so iconic, still remain; details including the exquisite stained glass windows and rare 1912 Hill and Son pipe organ, offer a unique range of stunning decorative elements and classic backdrops, a perfect complement for sacredness of traditional Anglican ceremonies. Today St John's stands as a church of remarkable history and stunning aesthetics; perfect for classic wedding day photography.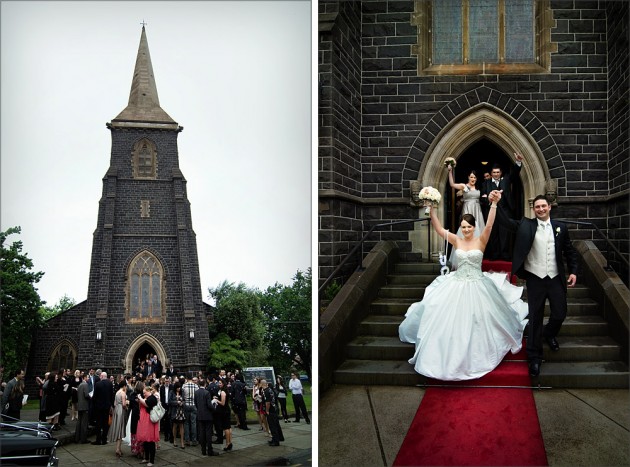 The interior of the church is rich in visual charm; with the high ceilings, large stained glass windows, historic timber pews and atmospheric light providing a beautiful setting for timeless wedding ceremonies. The regal purple tint of the floor coverings, paired with the pale timber interior The impressive 23 metre aisle allows the bride to make quite an entrance!
The classic bluestone exterior makes a striking backdrop for beautiful family shots as the newlyweds exit down the grand stone entrance stairway. The impressive tiered spire which extends high above the grand surrounding trees, provides an interesting compositional element for large group shots in front of the church. The great central location of St John's (situated in the heart of Toorak) means there is plenty of good parking nearby, as well as a stunning range of alternative locations in close proximity.