St Martins Anglican at Hawksburn
St Martins is a lovely classic historic church in Melbourne's inner South East. Noted for its colourful polychrome brick and classic rich dark interior, St Martins is located Cromwell Rd, Hawksburn is just perfect for wedding ceremonies.
 "This photo is an absolute favourite, because of the expressions and the beautiful colours of the stained glass." John and Lynda chose St Martins because of the history, personal affiliation, the architecture and the lovely interior. "St Martins was just the right size for us", says Lynda, "formal, but relaxed at the same time."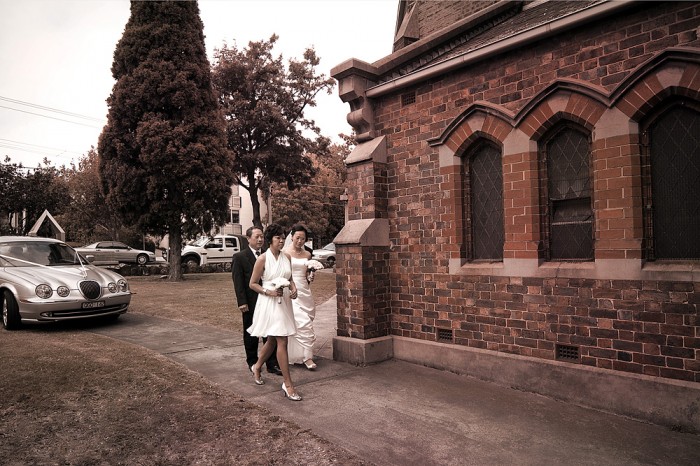 "We love the richness of the brickwork, and the windows, the light from the stained glass windows is beautiful."  says John. "We love the formality and significance of the old words of the marriage service."  This church makes a perfect backdrop for a very special moment.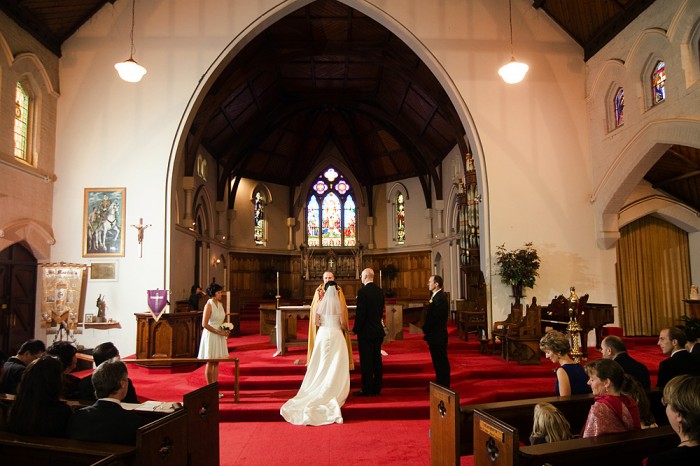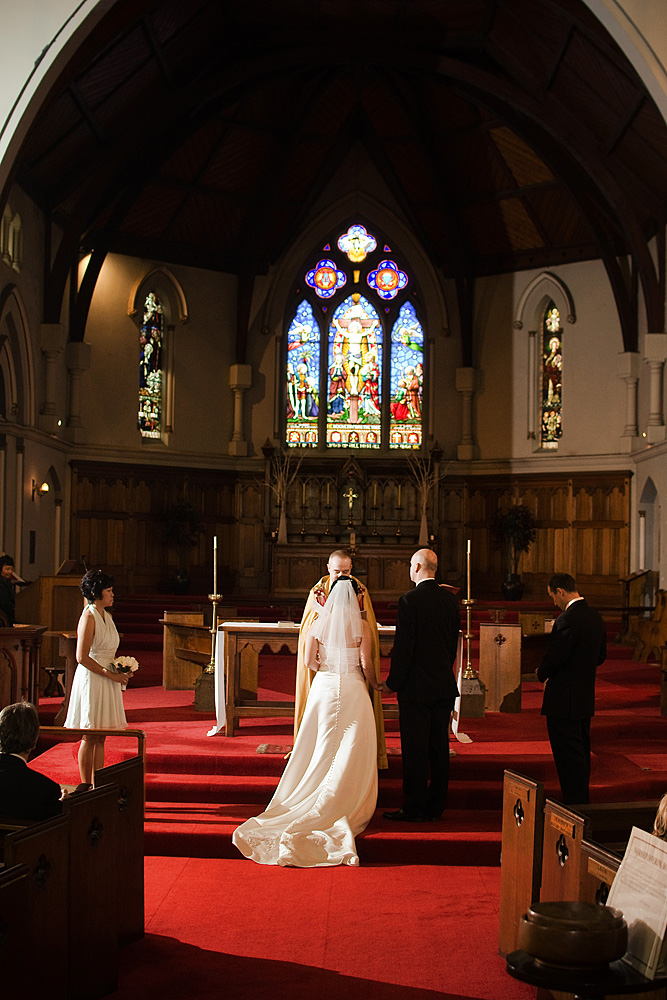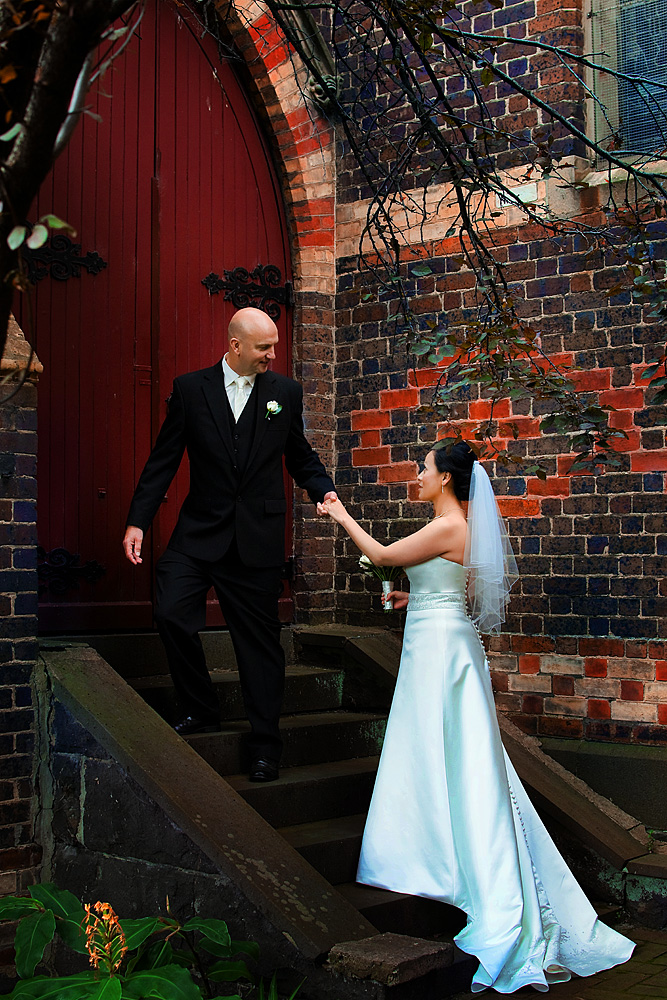 John and Lynda love the strong reds and blues of the  brickwork, and the sense of romance. "The colours are just sensational. We love the way you have worked with the brick designs to create a really exotic feel." In fact when I was working with these textures I was thinking of the colours on the bridge at Hoi An, and mentioned  this to John and Lynda, and was quite surprised to find that they had visinted the wonderful 16th century port, and seen the very famous covered bridge quite recently on their honeymoon!