St Mary's Catholic Church, Williamstown
Situated in the picturesque beach side suburb of Williamstown, the historic St Mary's Catholic Church provides a beautiful setting for traditional wedding ceremonies.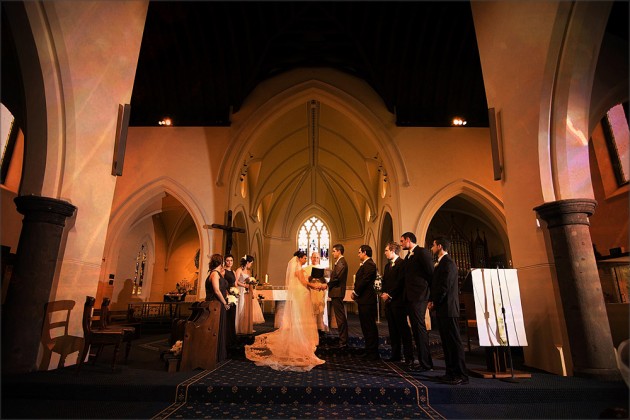 History
Standing as one of the earliest surviving examples of Victorian Christian Parishes, this elegant bluestone church comes from a long line of designs by the famed ecclesiastical architect William Wardell. The foundation stone for St Mary's was laid over 150 years ago, with a public unveiling of this significant milestone taking place on the 25th of September 1859. Construction for the main church body was soon under way, with locally quarried bluestone becoming the structural centrepiece of the church building.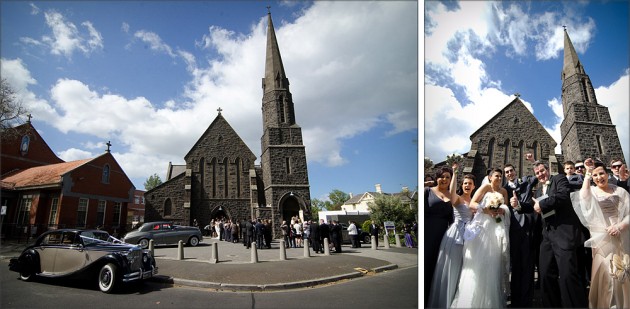 Whilst major portions of the nave and aisles were built according to William Wardell's design, in 1872 Wardell's son (architectural genius clearly ran in the family!); Bernard Wardell took over the supervision of the project, adding his own design nuances and inspired history to the building. It was during the 1920's that the eye catching spire was erected — one of the defining Neo Gothic details of the church. After the finishing touches were added towards the end of the decade, St Mary's at last opened in December 1933. Archbishop Daniel Mannix formally opened and blessed St Mary's before a loyal congregation on this historic day. St Mary's has remained an important part of the Williamstown community ever since.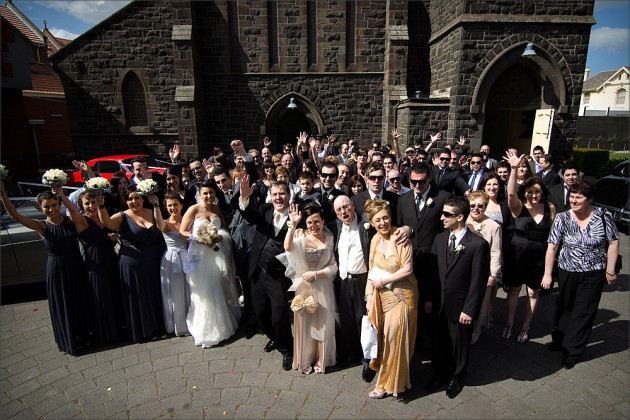 The great saying "Rome wasn't built in a day" is wonderfully apt here, for although progress was slow and steady with the construction of St Mary's (such is the trend with great churches of the period) Serendipity consider that the time was very well spent, as this heritage listed church one of the real treasures of Melbourne. The church and presbytery illustrate the history of the church on this site over a long period, and contribute to the historic character of the public buildings in the area.
The interior of the church is simple, yet beautiful; perfect for medium scaled wedding ceremonies. The high arched ceilings and enchanting array of stained glass windows bathe the chapel in abundant natural light, a beautiful frame for the newly weds as they exchange vows upon the high alter.
Designed in a simple, yet visually appealing Gothic style, St Mary's is a great illustration of the post Gold Rush era, reflecting the ambitions and inspired aesthetics of the Catholic community. The generously scaled church creates a striking silhouette against the surrounding buildings, a true landmark of Williamstown, namely for its composition, classic bluestone exterior and impressive spire.