Copper Blue with Serendipity Photography!
Announcing another new tint!!
At Serendipity Photography we are very pleased to announce our new and fantastic page on copper blue tints and tones! We invite you to browse this page, and hopefully learn a thing or two about one of our favourite new techniques! Follow this link to read more about copper blue!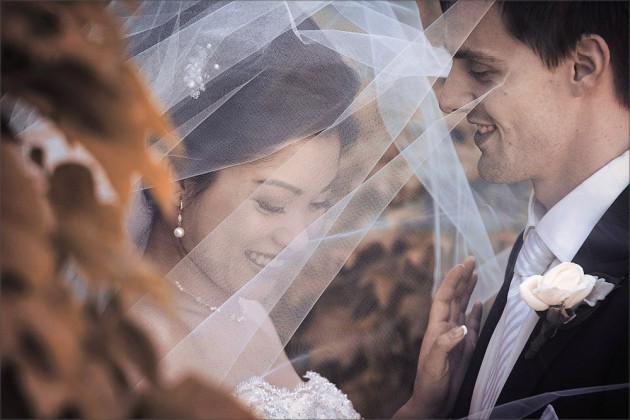 We love bringing together old and new techniques and aesthetics for truly dramatic effects. The transition between analogue and digital technologies has expanded the limits of photographic possibilities a million times over! At Serendipity we think that experimenting with state of the art techniques and innovative methods is one of the most exciting things we can do in producing fantastic wedding photographs. Most recently we have developed another technique we have called 'Copper Blue'. Stay tuned for upcoming posts on a variety of desaturated techniques — next on the blogging agenda.

Copper blue uses warm and cool tones to create a sculptural atmosphere in photographs, full of movement, drama and light. It also gives images qualities that were usually attained by using poly toner, bleach, and blue toner in laborious successive dark room processes. With our 20 years of experience we are able to use digital techniques to full effect, creating consistently unique and stylish photographs that can be varied precisely to suit your eye.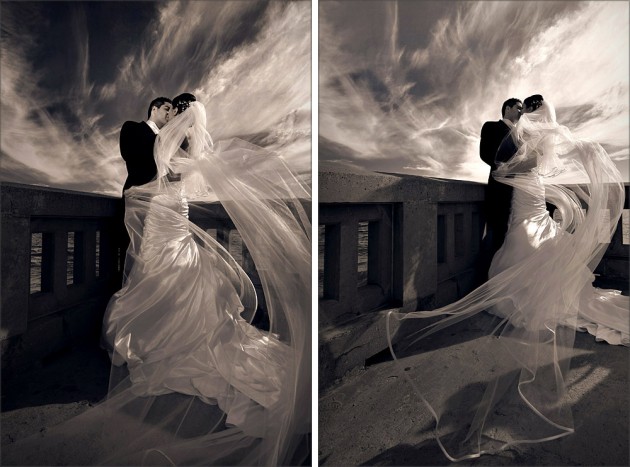 Copper blue is all about bringing the lure of the historical into the present day, combining new and old aesthetics for innovative results. By using hand rubbing, warm/cool splits, and hand masking and blending, at Serendipity we are able to achieve spectacular photographs, capturing special moments in beautiful vibrancy.
Copper blue is a wonderful way to draw out sculptural elements from your location photography, giving your surroundings an incredible 3 dimensionality that makes it feel like it's bursting from the pages of your album!
To read more about our wonderful copper blue, simply follow this link! Copper blue is one of our favourite new techniques and produces consistently exciting photographs, with rich tonalities and full expressive capabilities. We're sure you'll love it too!