Serendipity Photography Loves Red Scooter
Serendipity Photography really appreciated the excitement and drama of Yolanda and Sam's wedding reception at Red Scooter in Balaclava, Melbourne — great food, the best ambience and totally top entertainment!!!  At Serendipity we love Red Scooter for brilliant lighting and a huge variety of moods; one of Red Scooter's top selling points is its amazing versatility in terms of room design, selection of colours and lighting, so that you can create your own personalised décor theme.
"Everything leading up to the big day was absolutely amazing…  Staff, food & ambience — UNBELIEVABLE!!! " Yolanda and Sam were very impressed with Red Scooter's ability to work with their own desires for a reception that was very memorable, looked amazing with a powerful aesthetic of eclectic glamour and urban chic!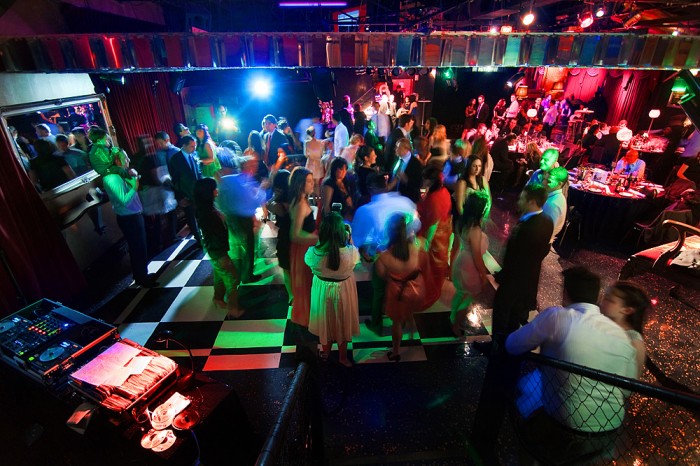 Yolanda and Sam chose Montsalvat for their ceremony, a perfect location for their vintage glamour theme. Yolanda was a picture of romance in her Ania G dress, and they continued their sense of romance in location photography outside the Windsor, and again in Melbourne's classic Collins Street heart. We were so thrilled when Yolanda and Sam said they were "absolutely amazed" by the quality of Serendipity's images: "their photo's speak for themselves just look in all the bridal magazines they are stunning!!! We couldn't have asked for better photo's to remember our special day!". 
Yolanda and Sam wowed the floor with their first dance and then treated their guests to a high impact Spanish dance performance. In true Red Scooter style, the packed dance floor received bursts of constantly changing coloured lighting, adding to that New York loft party feel that Red Scooter has made so popular in the Melbourne wedding and party scene.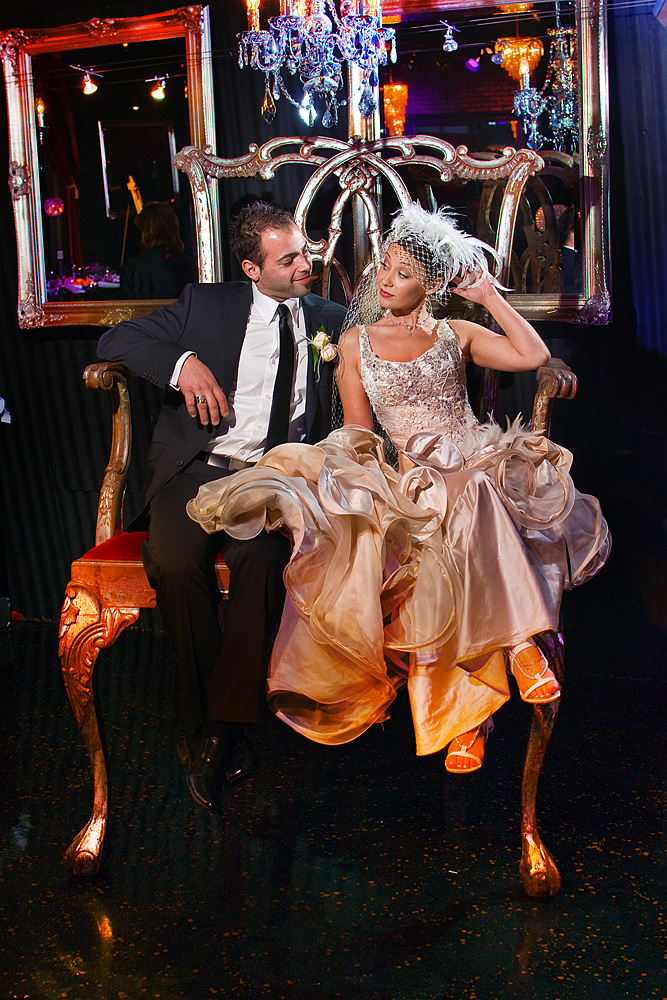 A word on photography technique –the foundation to Serendipity's colourful photography at moody venues like Red Scooter is essentially twofold, firstly our full scale RAW production system, and secondly our mastery of the balance ambient and flash light. Great images don't just happen, they require skill and talent and experience, and the ability to listen to your own vision of your event and create magical pictures. Having chosen Red Scooter means that you really care about personal style, making something unique for your community and family, in this one day of your lives. At Serendipity we have the ability and experience to translate your event into a personal artwork,  your own world of Alice in a seeing glass with colour and mood that will vividly transport you back into your own magic creation, the world of your wedding night.
Please visit Serendipity's page on Red Scooter with more photographs and text on this marvellous venue!
Serendipity Photography  invites you to read more about the use of RAW and specific lighting techniques we use at Red Scooter.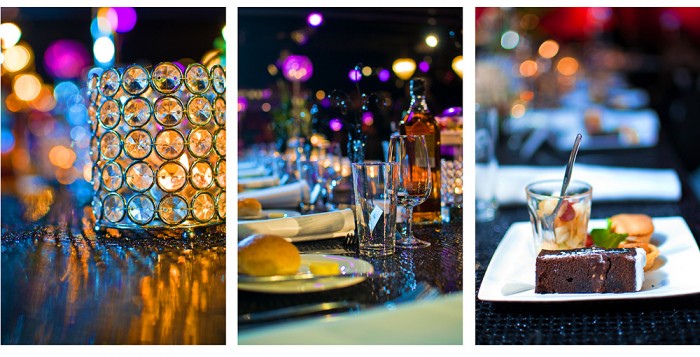 Let us discuss the second technique first. Off camera flash techniques have as their aim the ability to preserve the spectacular and colourful theatrical ambience of the room while adding action stopping flash.. Placing flash lighting to the side and rear helps delineate the subject with rim light and creates beautiful specular highlights in the middle distance, and further adds to the photographic values of the subject by controlling the modelling qualities, direction and colour of the main light. Flash is necessary because of the low level of mood lighting, and the need to offer to the client large sharp pictures. Techniques such as flash and blur (longer exposures balanced with a smaller proportion of flash) allow a sense of movement while allowing some part of the image to be sharp. Plain frontal flash light directly from a camera hardly does justice to the magical qualities of the ambience you have worked so hard to create at Red Scooter; having access to a variety of off camera flash techniques is an essential tool to do justice to Red Scooter function photography.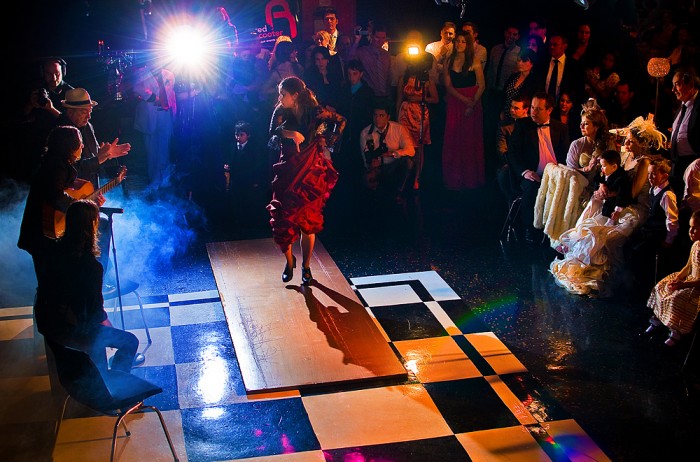 The ability to mix off camera flash with some frontal flash and ambient light — although a lot more difficult, and requiring synch systems and multiple flashes — is part of what allows Serendipity Photography to capture truly special moments that really tell the story of your event without losing the beautiful array of colours from the theatre level lighting at Red Scooter, which would just die when overpowered by bright white frontal flash.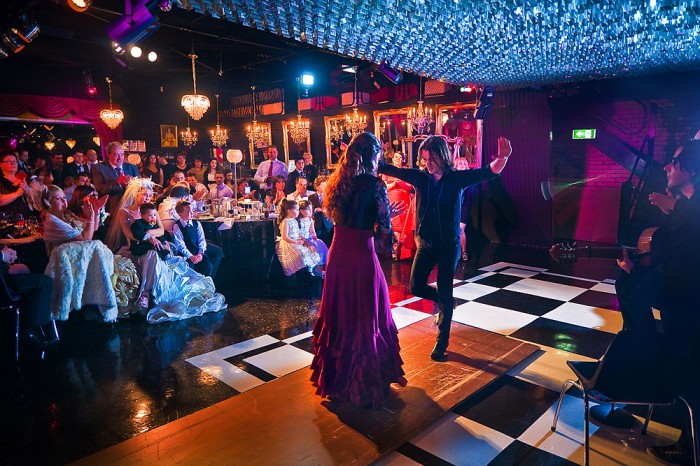 Now for the first part of the foundation of Serendipity's function photography technique, our RAW production system. A RAW file is only a large image dump from the sensor, full of latent possibility, but needing to be orchestrated by instructions that you make in raw conversion process. Think overall colour, brightness, clarity, vibrance, how blue, how red and more.. that is just the basics. Then add eight separate controls for sharpness, three controls for each of the six hues, vignette (2 controls) sliders allowing colour mixing in highlights and shadows, further controls for shadows and highlights and to deal with large range of contrast in the original lighting… all of these are very useful in pulling the very best image from the original raw image. "Cant you just give me the files uncorrected".. RAW files need instructions to make a printable file and that is real work. At Serendipity we pride ourselves on creating the best possible image and are very enthused about the huge possibilites for brilliant luminous and detailed images possible from raw.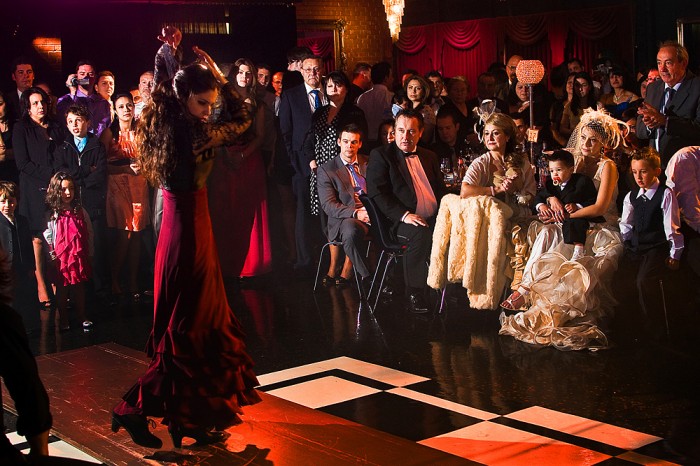 Often for detail shots in contrasty situations like Red Scooter we may well blend two or three conversions into one image for the very best photograph. Your event is so very special — the Serendipity Photography mission is offering to you that magic, those wonderful feelings in images,  and RAW is foundational to our quality.