Summer weddings: rain
There is a saying in Italy that a wet bride is a lucky bride, but if you're spending thousands on a wedding dress and jewelry and a photo shoot you might not feel so lucky. Don't worry, with a little planning, some understanding of local location photography possibilities, and being a little flexible on your day (in Melbourne it tends to rain in short patches for most of the year) your wedding shots will have the clean colours, reflections and dramatic skies we love on showery days. Serendipity photography have a wealth of understanding and experience with all kinds of weather, and know how to work with all kinds of light. So if it rains on your wedding day, rather than just waiting for your luck to turn the weather around it can be a good opportunity to move fast and get some fun, quirky photos outdoors as well as the big drama from skies and clouds, not mention as well as some warm cozy shots indoors.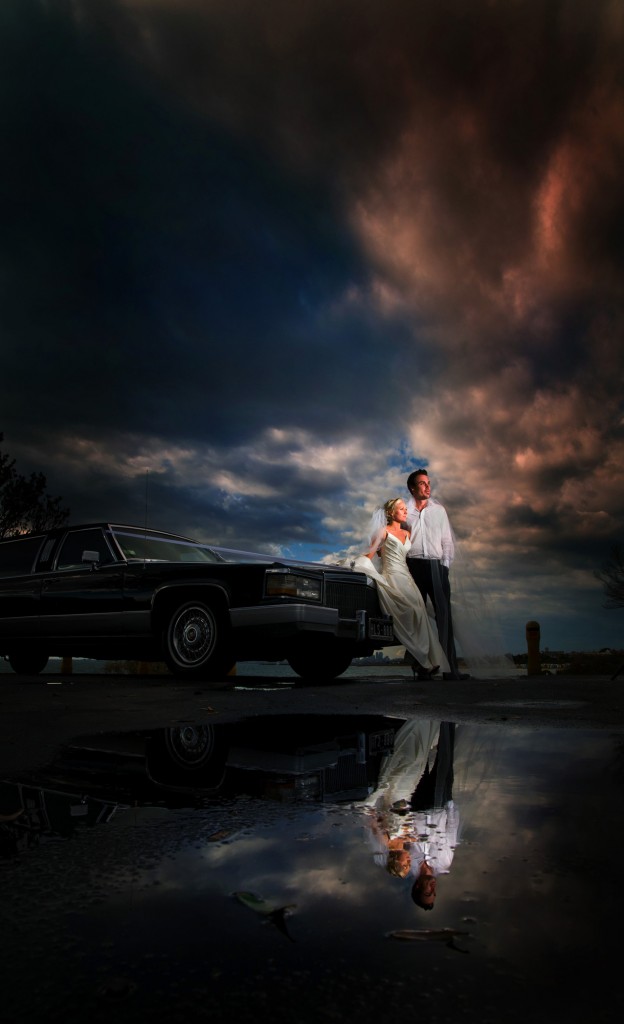 Being prepared is essential, bringing towels and umbrellas in important, but also planning your shoot. Umbrellas can be fun, choose toning pastels, or lolly colours or classic black and white… Think towels and flatter, non-fabric shoes for locations, coats to snuggle into in the car, and warm thermoses to hold. Make sure you can maintain a reasonable level of dryness, for instance by using drive in locations like Kerford Rd pier rather than, say, Lagoon Pier: or driving up to South Melbourne Town Hall and dashing into the columns under welcome cover while the photographer shoots past the car; rather than insisting on the usual bridal party group next to the car way in front of the columns. On rainy days our advice is to keep your dress lifted off the floor or ground while you are walking. At Serendipity Photography we are experienced in working on the move on damp days — most brides are able to drape their dress and veil gracefully over one arm and move on their own, without the dress dragging on the ground. This allows beautiful shots of your walking together, looking at each other — one of the best ways to celebrate love can be a short dash through a few raindrops, laughing with your faces uplifted in front of massed clouds caught in a sudden shaft of light.
Summer rain is sporadic, so being able to get in and out of a location quickly is important. Choose locations that are easily accessible: for instance we suggest the Melbourne Museum for it's mix of covered and open areas, and it's easy access with cars. If the rain clears temp0rarily you can also choose to walk through the lovely Carlton Gardens. A wet day makes the different greens shiny and lush, and photographing over reflections in wet paths or pauddles can look superb. Flowers on wet days can contrast and brightness, and most parks have a rotunda or pergola or two, where with a little trickery, you can have your park scenery without the immediate consequences of  inclement weather.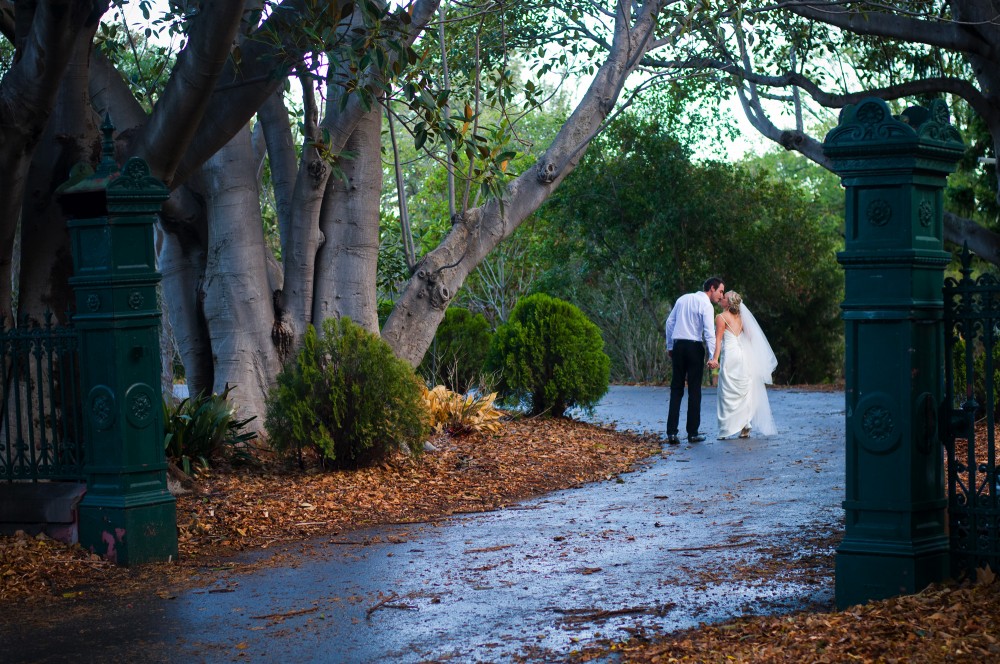 Of course the city lanes and arcades offer many ways to avoid precipitation. The steps and classic colonnades of the GPO are one of the best wet weather Melbourne wedding photography locations; Block Arcade and Block Place are hard to top for Victorian ambience, and brides breathe again twirling and swishing over the black and white tiles against copper framed window panes rather than tripping into the puddles outside. Coffee is also at hand in very many picturesque little bars and cafes.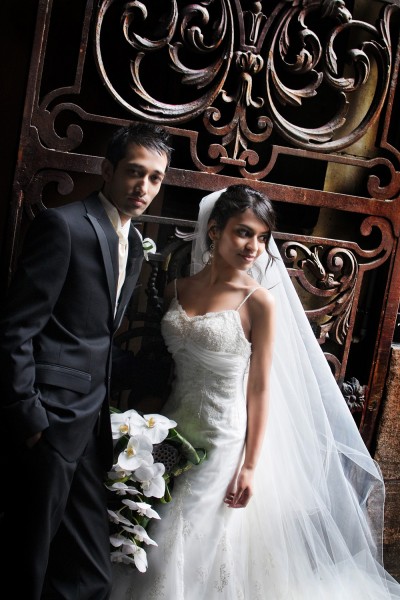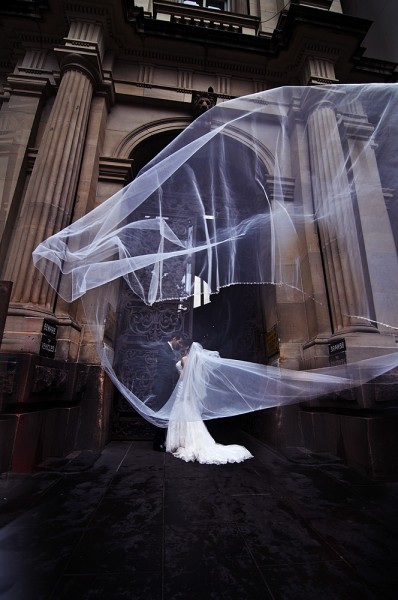 Serendipity Photography also recommends Federation Square on wet days. Fed Square is a not very well known Melbourne wedding photography treasure, full of exquisite facets, all blues and greens and greys with unexpected blocks of pure colour, so many levels and viewpoints with reflective surfaces galore. Forget the outside, on wet days the contemporary interior shines, allowing you to the very best postmodern princess in your own spun glass castle.
Sposa bagnata sposa fortuna!