Vi and David with Serendipity Photography
Vi and David's wedding day was the picture of elegance. Serendipity loved capturing each unique moment of the day which featured high wedding style with a truly stunning gown, gorgeous Summer florals, enchanting outdoor settings, plus touching on Melbourne's history at Rippon Lea — truly memorable!

The definition of a beautiful bride: Vi's breathtaking gown was the perfect complement to the couple's romantic vision of their day. Follow the links here to our pages on Beautiful Bridal Portraits, Bridal Accessories and Bridal Preparation to see more glamourous behind the scenes images from this special day.

Vi and David held their formal ceremony within the picturesque grounds of Rippon Lea - one of Melbourne's finest historic properties. This grand mansion and romantic garden setting surrounding, illustrate an exquisite attention to detail; including a suite of passionate design features and beautifully maintained grounds, simply perfect for exceptional wedding photography.

To read more of the inspiring History of Rippon Lea follow the link to Serendipity's complementary page here.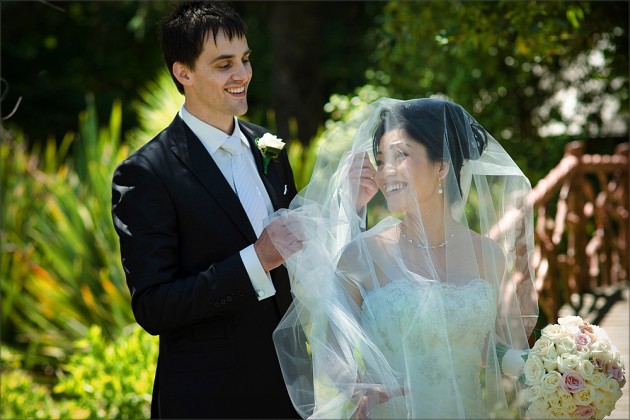 The Picturesque style favours garden scenery, and themed settings that have a more natural arrangement of plants.  Rippon Lea's gardens are phenomenal, featuring a private lake, conservatory, a flower garden, which all provide exquisite backdrop as the couple exchanged their vows. What an enchanting place to become newly weds!


The newly weds visited a beautiful selection of locations which all provided truly unique backdrops for eye catching wedding day photography.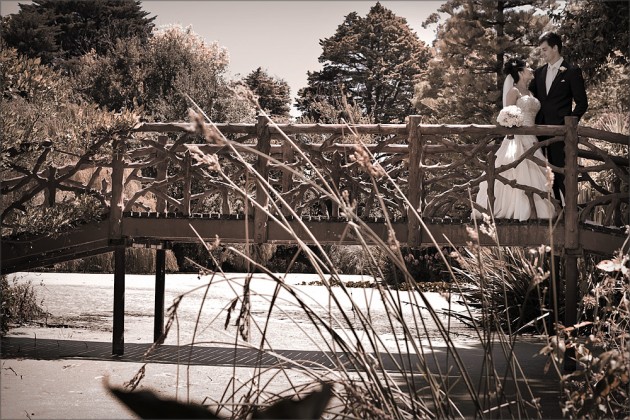 The gothic splendour of the historic Victoria Barracks was an impressive match for the glamourous pair. Our pages on Tints and Tones, especially the lilac and purple sepia's page which has many more gorgeous photographs captured on the day.
Celebrations continued at the historic Butleigh Wootton which provided an elegant setting for the wedding festivities. After romantic photography on the dramatic staircase, the party enjoyed fun and photography amidst champagne and canapés, and this was only the start! The harmony of  magnificent architecture including the exquisite glass chandelier and to quote "The best staircase in Melbourne" with the elegant presentation and professional service continue to make Butleigh Wootton one of Melbourne's most sought after event venues. With the capacity to seat up to 120 guests, the venue is ideal for medium and intimate weddings such as Vi and Davids. For more inspiration follow the link here to Butleigh Wootton Kew. Also worth a look is the newly weds page on their  festivities at Butleigh Wootton